THIS PAGE UNDER CONSTRUCTION

Deanville Sylvania Township. A modest residential plat at the southwest corner of Sylvania Avenue and King Road, consisting of about ten acres and located on a parcel once owned by Edith A. Dean - the plat's probable namesake. It was sold to John and Myrtle C. Redding in 1924 of which Myrtle laid out Deanville c. 1944.

Consisting of thirty-four lots plus an "exempted lot", it appears that about six houses, mostly bungalows, pre-dated the platting and were thus incorporated into the addition. The balance of the lots were improved on within five to ten years with several homeowners purchasing one or more adjacent lots to increase yard space or build a larger house.

At its peak during the late 1940s to mid-1960s, Deanville contained about twenty-two houses, mostly fronting on Sylvania Avenue and Deanville Road - an interior road that was unimproved during the early years of the neighborhood. What is noteworthy is that most of these houses were occupied by African-Americans during Deanville's early existence. Together with a few households clustered across King Road, Deanville comprised the largest black settlement in Sylvania Township, with an estimated population of 58 in 1970.

Early photographs reveal that some of the houses were very crudely built and in some cases, lacked a foundation. At least nine houses lacked some or all plumbing facilities in 1970. Several only lasted a few years before being abandoned or replaced (At least two houses were demolished by 1967 both less than twenty years old). Others, primarily brick veneered structues, survived longer.

During the 1970s and 1980s, as the area became increasingly industrial - the plat was surrounded on two sides by junkyards - many of the residents began to leave Deanville. Subsequently, most of the houses were abandoned and demolished. By the 1990s there were only about eight houses left and at least three were vacant and dilapidated. In the early 1990s, a commercial development company began buying up lots in Deanville. In 1999, plans were announced to redevelop the entire area into a commercial/industrial park and all traces of Deanville were removed early in the next year.
HOUSE HISTORIES
& PICTURES
1951 MAP



Click on image

Click on image
CENTRAL AVENUE PARK
| | |
| --- | --- |
| Platted in 1929, development was sluggish at first, with only about 34 houses completed by 1934. Initial construction was primarily concentrated along on Blossman and Millicent Streets. These early houses were predominantly wood framed, front and side gabled bungalow types, most scaled down semi-rural vernacular versions of their urban Arts & Crafts counterparts that were popular during the previous two decades. | 3214 Millicent |
By 1940, about 90 houses had been constructed in the plat, as well as several commercial properties along Central Avenue, including a machine works, gas station, and lumber yard. After World War II, residential construction increased dramatically with number of houses almost doubling between 1940 and 1950. Most homeowners purchased multiple adjacent lots to increase yard space, and perhaps ultimately resulting in a lower density that the plat's proprietors originally intended.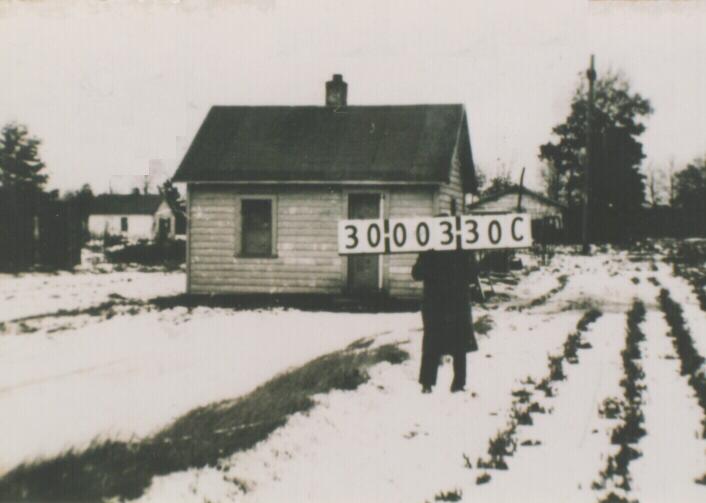 6202 Bonsells
In continuing the tradition of their predessors, the houses continued to be quite small and were often overshadowed by the large double-lots they were constructed on. After World War II, typical housing types included one story side-gabled ranch-like dwellings, with orientation parallel to the street and more suitable for these large double-lots.
Meanwhile, commercial developement continued along the namesake major thoroughfare, Central Avenue. By 1960, there were about fourteen establishments located along the six block stretch between Holland-Sylvania and present day I-475 including gas stations, a feed store, groceries, taverns, hotels and restaurants and auto-related repair shops. Being part of U. S. 20 - a major trans-continental route, brought plenty of these auto-related busineses to Central Avenue Park in the days before the interstates had made significant inroads into the transportation system.
BEFORE & AFTER
PICTURES
1940 MAP
1951 MAP



Click on image

Click on image

Click on image